Good things are just a snap away.
Snapshopy was born out of sheer nostalgia, when a bunch of Malayali friends got together to discuss what they missed most about home. Having no business experience whatsoever, their aim was quite simple- to share the sweet reminiscence of home with fellow Malayalis . From seasonal and indigenous fruits such as rose apples, and java plums to irresistible lip-smacking snacks like Kozhikkodan halwa and banana chips; there is always so much we wish we could bring back from our holidays. And this is why Snapshopy exists. To bring you, a piece of Kerala. A taste of home. Established in 2019, Snapshopy today caters to a great deal of Malayali and wider Indian families residing in the UAE. We work with some of the most trusted local farmers in Kerala to bring you fresh home-grown produce, packaged and delivered to your doorstep in the best sustainable way possible. Explore our extensive catalogue to discover home away from home. Be it traditional cuisine, cookware, clothes, or whatever you may need to make your festive celebrations memorable; our team will not give up a chance to satisfy your longing for home. So, send in your requests and we will deliver in a snap. Snapshopy – bringing you the taste of home.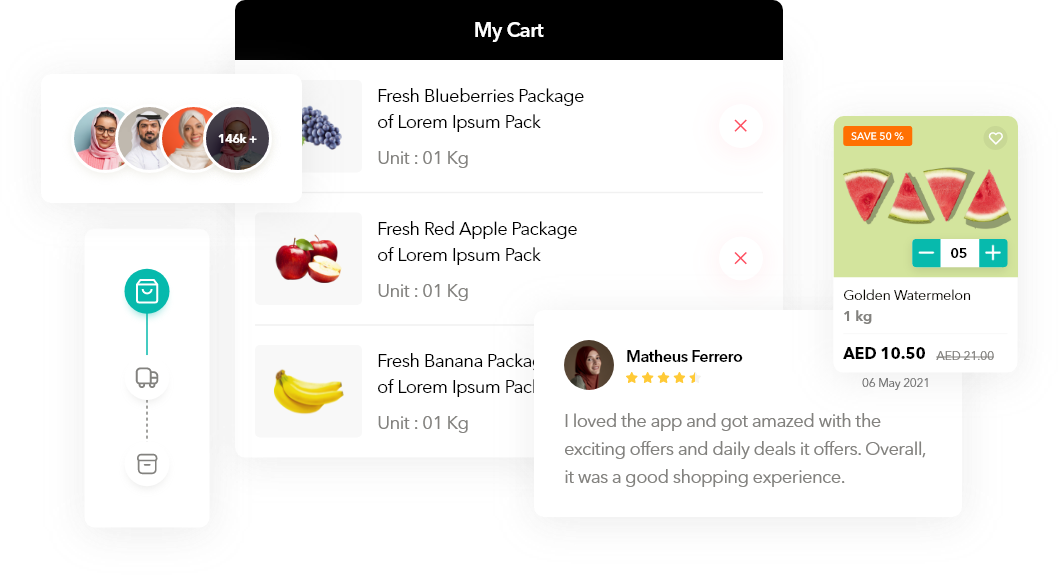 Convenient Delivery
Get your order delivery as per your convenience
Satisfaction
Try our service once, we promise you'll love it.
The Best Quality
Quality is our priority. If not up to mark we will refund
Best Offers & Prices
Simply the best prices for the quality offered
Meet People Behind Snapshopy
A bunch of Malayali Engineering Classmates joined hands for the concept- Snapshopy.
Ajman
Dubai
Sharjah